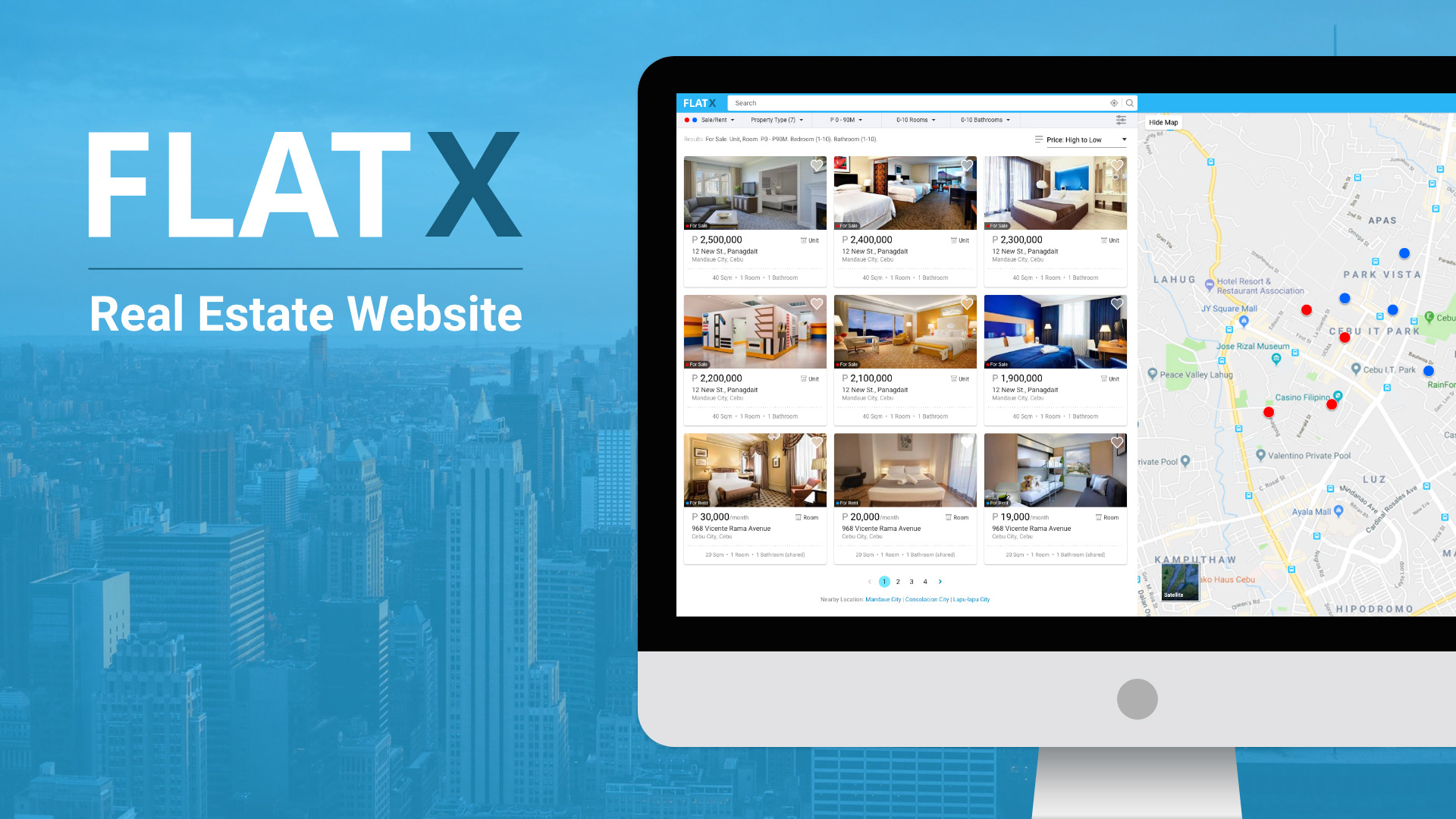 I part-timed as a UX designer for FlatX in 2018 and helped them with user research and improving the interaction and user interface of their up-and-coming real estate website.
FlatX
 is a digital company helping people buy, sell, or rent properties in the Philippines. They strive to offer sellers, buyers, and renters peace of mind and hassle-free transactions as far as finding or listing properties online is concerned.
Role, Responsibilities, and Teammates 
As the only UX Designer, I was r
esponsible for gathering requirements, interviewing users, conducting competitive analysis, creating wireframes and prototypes, directing the interaction, and validating the implementation and usability of the design. 
I
collaborated closely with the CEO and CTO/PM.
The project focuses on the property sellers and seekers, with an emphasis on the property listing page and add listing. The constraint was having only 3 months until the website will be live. Another constraint was that some functionalities were already built, limiting the changes that can be made in some of the workflow.
Improve the website UI

 to make it

easier for property Owners/Sellers/Seekers to sell, buy, or rent real estate properties

.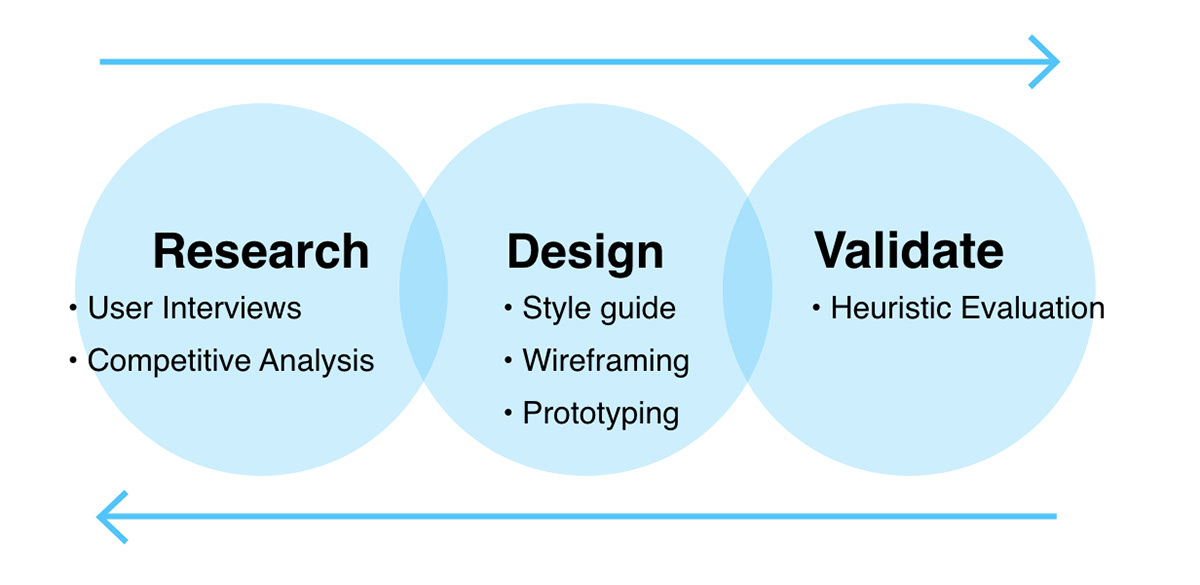 Research
User Interviews
To start my research, I talked to potential users in order to validate the current design and flow of the beta website. I gathered 6 participants (3 brokers, 1 developer, 2 property seekers) and have them do the tasks related to their goals (e.g. Brokers were tasked to add and update a property listing and Seekers were tasked to search for a property near their workplace). A follow-up interview was then conducted in order to understand their actions and decisions.
For brokers, the important feature would be
an easy way to add a listing
and being first on the clients list. For developers, its property management and marketing. For property seekers, it's a trustworthy property and seller.
Competitive Analysis
I conducted a competitive analysis of famous Real Estate websites in order to see trends in the design and information structure of real estate websites. The following websites were assessed: Redfin, Zillow, Stay, and Airbnb.
There was a prevalence of two sided view - list and map. Filters and advance search were obviously supported.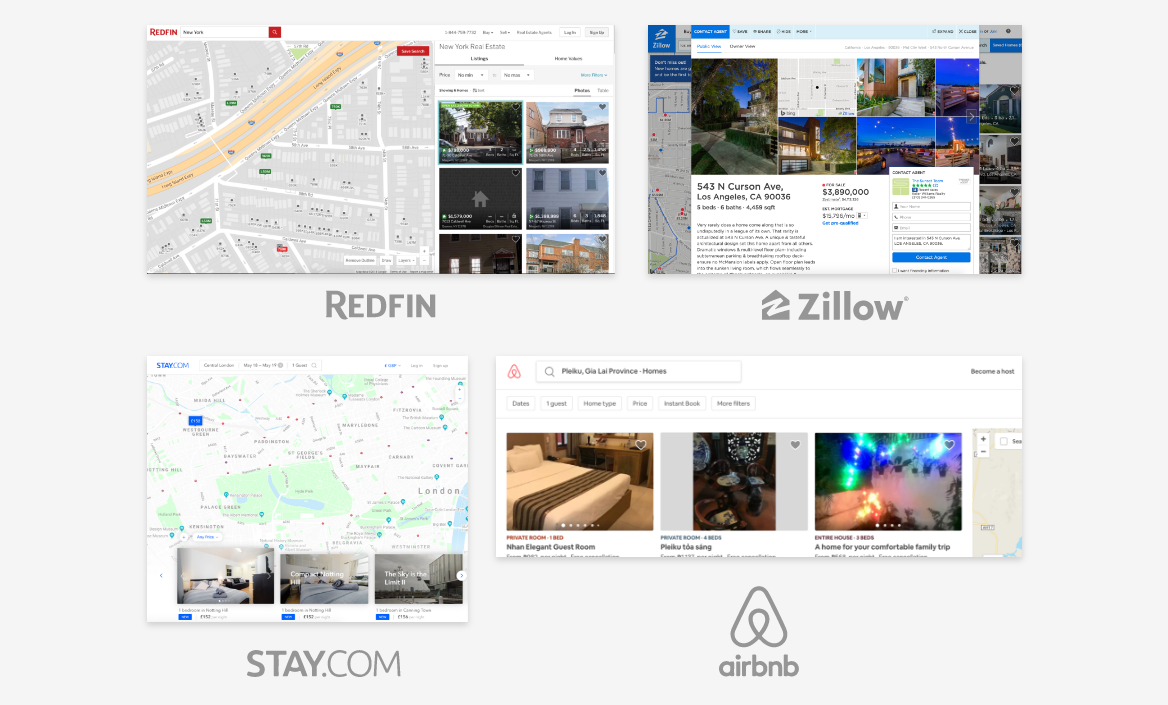 Design
After learning about the needs, I started sketching the User Interface and created a style guide based mostly on Google's Material design. This would direct the final flow and interaction of the product, as well as get some quick feedback.
What designs are prioritized?
For property sellers, it's adding a listing as easy as possible, while for property seekers, it's showing relevant and credible information. A two sided view plus support for filters and advance search was also added on the design. The brand colors were also changed from green to blue since blue was the color for trust and security.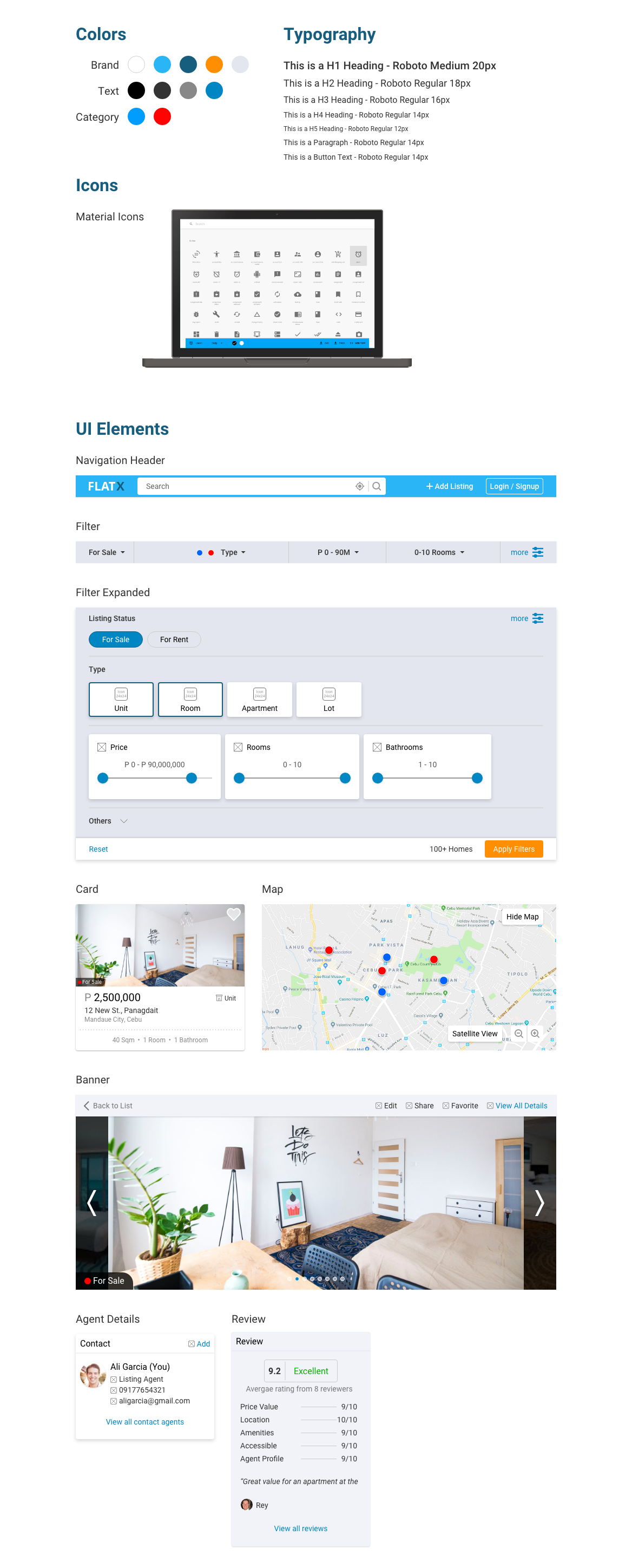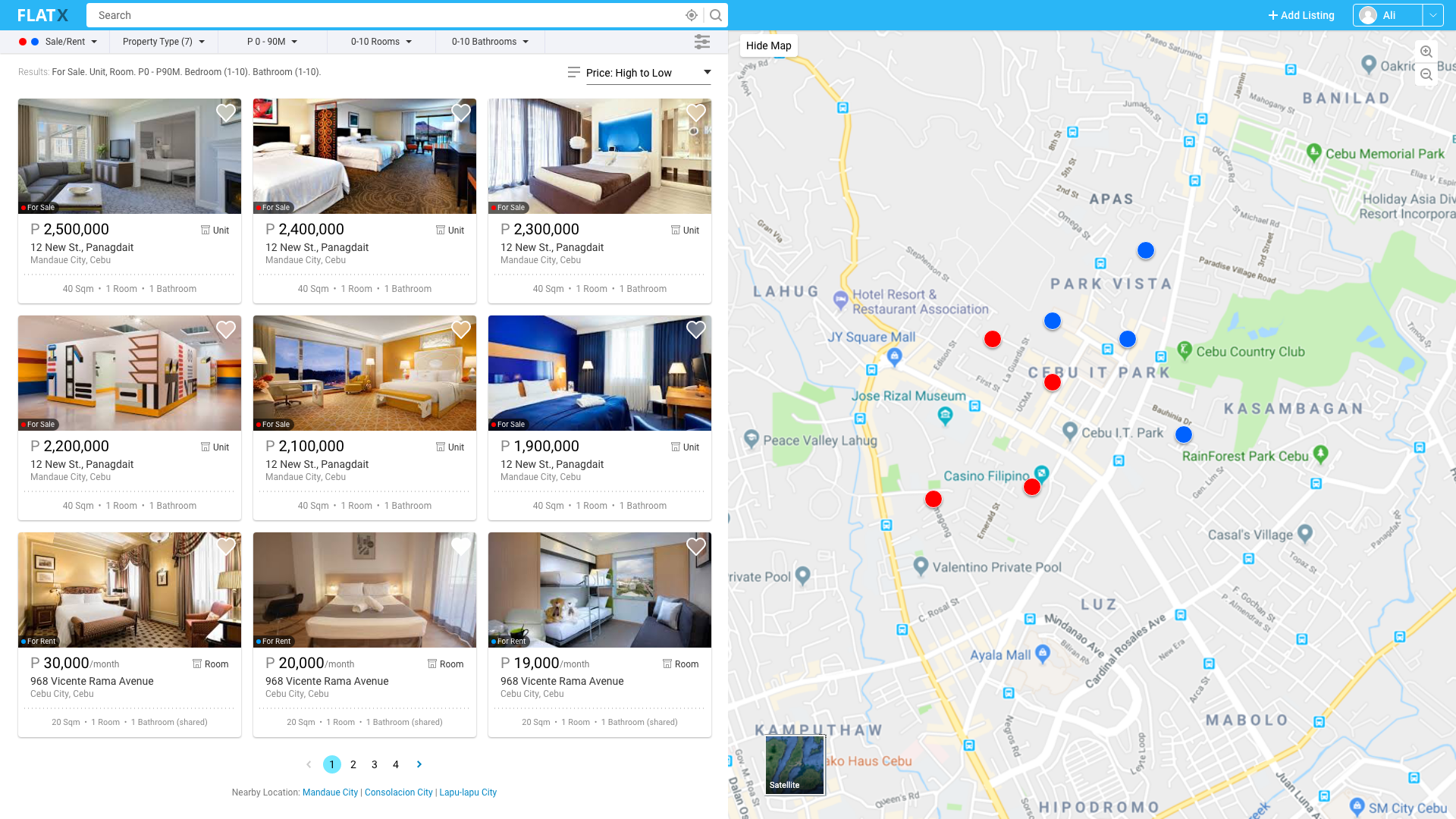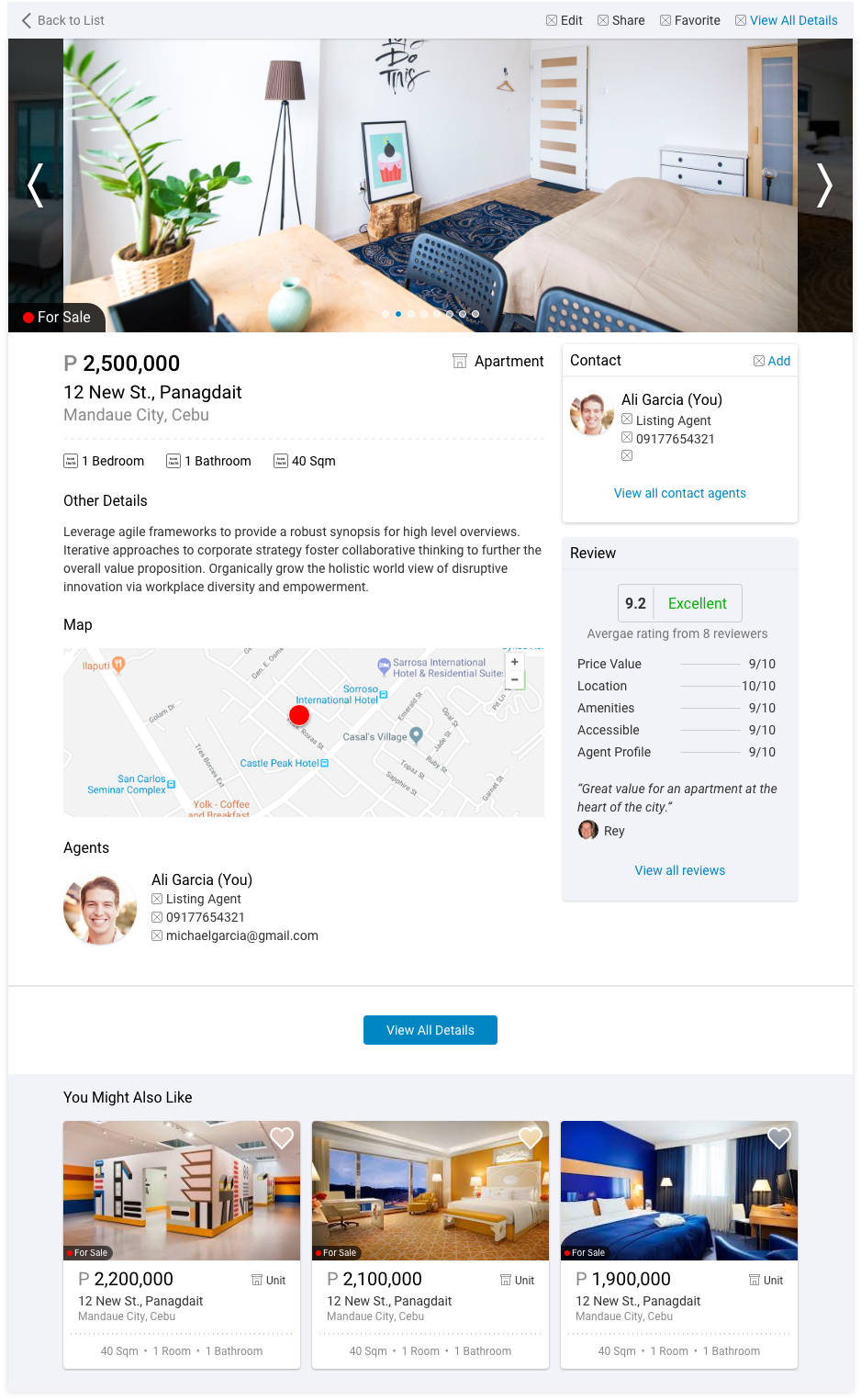 Validation
For the validation, I conducted a Heuristic Evaluation to check the implementation of the designs. This would make sure that the overall design is follows the correct usability guidelines. I found many flaws and logged the issues in our bug tracker. Below are some of the issues found during the evaluation.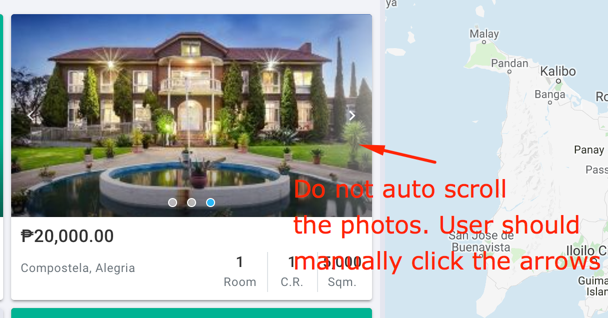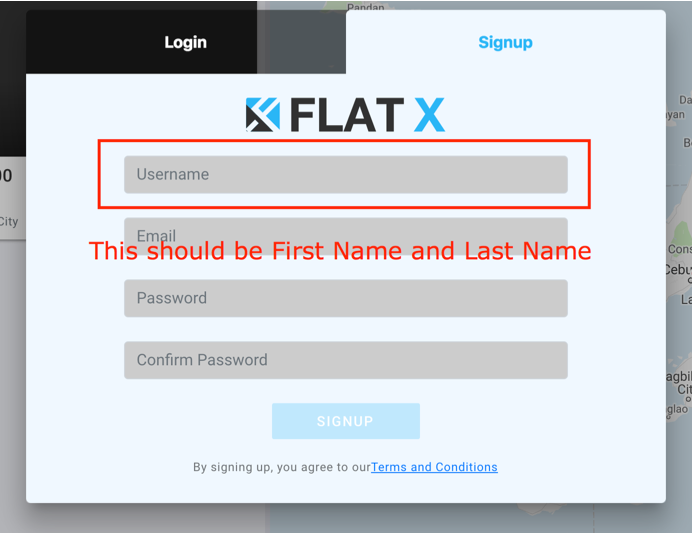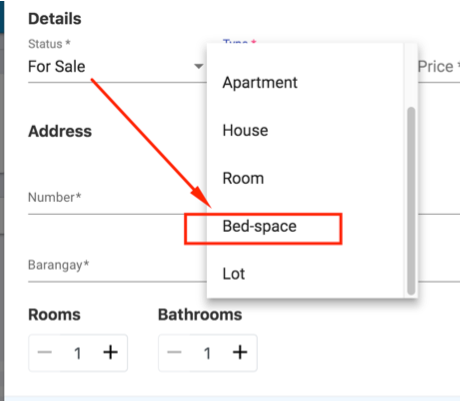 Outcome and Lessons
This was a part-time project I did for two months and only during weekends (I had another full-time job). Even though the timeline was constrained, the team delivered the needed changes and the site is now up. A lot has changed since I proposed the design and now the site has grown bigger, with many listing and a community of brokers, developers, and property sellers.
This was the first time I've worked on a Real Estate website and there were hits and misses. The obvious miss was that we did not get enough user feedback during the timespan of the project. All assumptions came from what we got from a small amount of users. Having more participant for the target user profile could have given us better insights.
Overall I learned a lot in this project, especially about Real Estate, how the system works, and the users that fuels this complex system.